This is just a quick announcement to let you know that I published a new short story called Father McMahon's Confession. It's a horror/suspense story about a priest who must prepare for the arrival of a demon. It's really short – about 1100 words (around 4 pages) and is currently available as an e-book on Amazon for 99 cents. (It will be available on other retailers shortly.)
If you read it and like it, consider leaving a review, which would be really helpful (on Amazon and/or any other place you might leave a book review). Thanks a lot.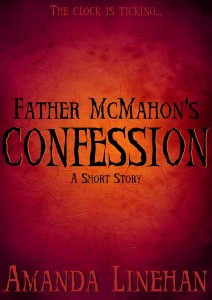 Father McMahon has precisely fifteen minutes.
That's when the demon will come.
He must gather up all his strength, along with the most powerful holy instruments, in order to confront it. And when it arrives, he will face his most important test yet.
A confession.
Father McMahon's Confession is available on: